Our Purpose
Prodigal Ministries provides a Christ-centered residential aftercare program providing physical, mental, social and spiritual support to men and women transitioning from being incarcerated back into society and/or family. Nearly all of our clients have experienced drug and alcohol addictions that have left them separated from God, family and society. Prodigal provides a solid foundation for our clients to experience a spiritual transformation through Jesus Christ. Our mission is to help those in the program lead crime-free, self sufficient lives as fully functioning members of society.
More About Us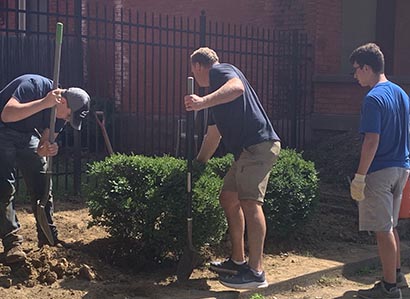 Volunteer Opportunities
Volunteers are essential at Prodigal Ministries! As part of that mission, we
call on others of good will to
accompany us on our journey to
provide help and create hope.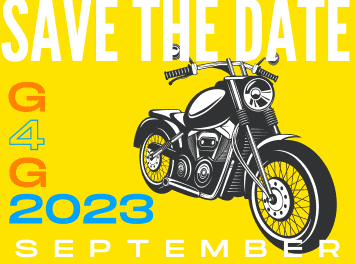 Give For Good
Thursday,  September 14
Saturday, September 30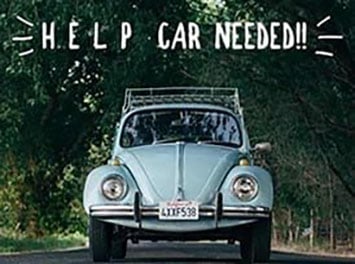 Ways to give
Your gift will change a life. Every gift to Prodigal Ministries, Inc. is greatly appreciated, and we want to make giving as easy as possible.
Meet Some of Our Volunteers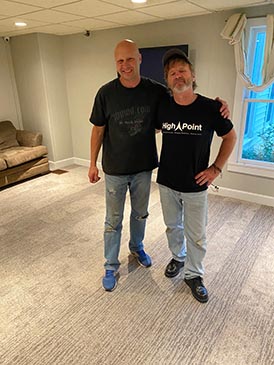 NECC Volunteers
Lee & Mike
YWAM
Volunteers from Ohio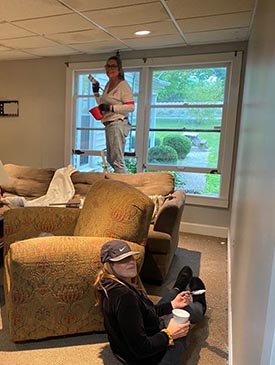 NECC Volunteers
Ellen & Stephanie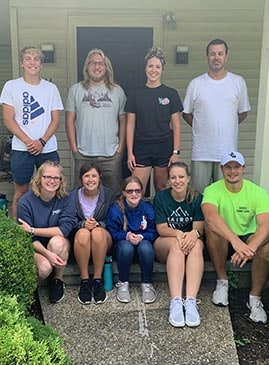 YWAM
Volunteers from Ohio
10 years after he arrived at the Prodigal Wright House in Buckner, Tony is living his best life fulfilling his dreams. Jennifer caught up with Tony and here's what he had to say:
"I look back over the last ten years after being released with nothing more than $13, a bag of books, and a willingness to try the suggestions of others in order to find a new way to live. One of the biggest suggestions to success was to find a community. A healthy community in where to live, a church community and a recovery community. I found those communities, and more. But it could never have happened if I wouldn't have found the healthy community to Live.
That community was Prodigal Ministries/ The Wright House. Then everything else pretty much fell into place, after putting in some work of course. Success is a mindset, that goes back to something my grandfather told me as a kid. Show me who you hang around, and that's shows who you are. It was that forementioned willingness of knowing that if I wanted to change and have a better way of life. I had to find some new communities to hang around. Prodigal gave me that cornerstone of a safe environment and support to do just that. Now Prodigal just isn't part of my community. They are part of my family."
Grant Partners, Corporate Sponsors, Foundations, and other Financial Supporters